Thank you for playing "SHIN MEGAMI TENSEI Liberation Dx2".

In the upcoming event, players will be able to receive a Superior Summon File as a Daily Mission Reward by participating in Dx2 Duel.
Event Detail
During the event period, players can get a Superior Summon File by completing the Daily Mission "Battle in Dx2 Duel Once". Participate every day and receive a total of 15 Superior Summon Files!
Schedule
10/3 (Wed) after the maintenance - 10/17 (Wed) 23:59 PDT
Daily Mission
You can check Missions by tapping the Missions button on the Hideout and Home screen.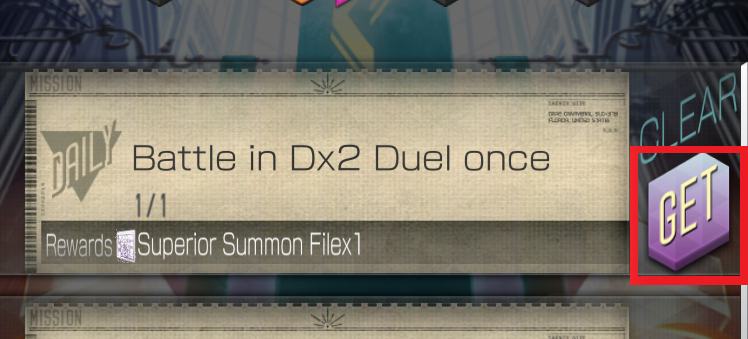 After completing a mission, tap the GET button to claim your reward.
*Daily Missions are refreshed at 17:00 PDT every day.
Please Note
-The game will not be playable during maintenance.
-Please note there may be changes made without prior notice.
-"SHIN MEGAMI TENSEI Liberation Dx2" Operations Team